M1852 Veterinary saber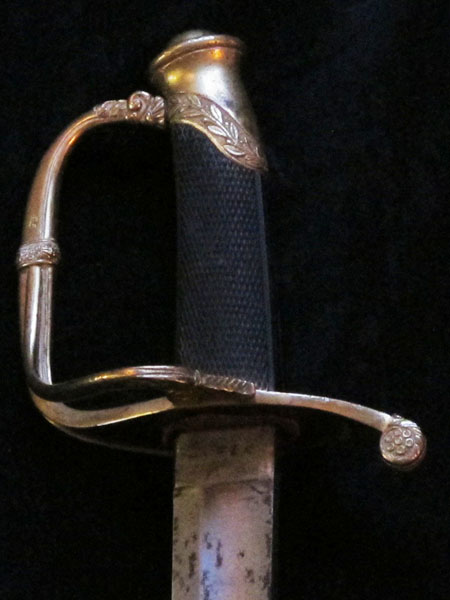 There were a few veterinary in the Norwegian in the 1850s, mainly taking care of the army's horses. Of course these needed to have their own saber! The one they got is almost identical to the M1824 officers saber, but without the etchings on the blade. The sabers were produced at Kongsberg for almost 10 years.
These are scarce! Very scarce. I found mine at a Danish auction house where it was valued at next to nothing. When the auction started, it was evident that I was not the only one that knew what it was (thanks to a friend that tipped me of the value – and the auction). The price really soared! I guess that would leave one happy seller – and a happy buyer, I did get it, didn't I!