M1842 Naval Officer's Saber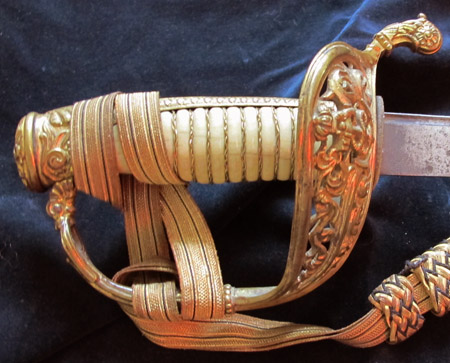 This more than 160 year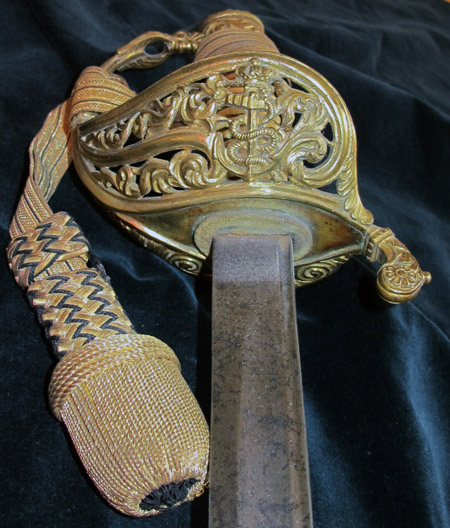 old saber is still the basis for today's version, but from 1880 of usually came with an etched blade.  The grip is of polished bone. The saber on the picture is one of the earlier ones.
The scabbard was a black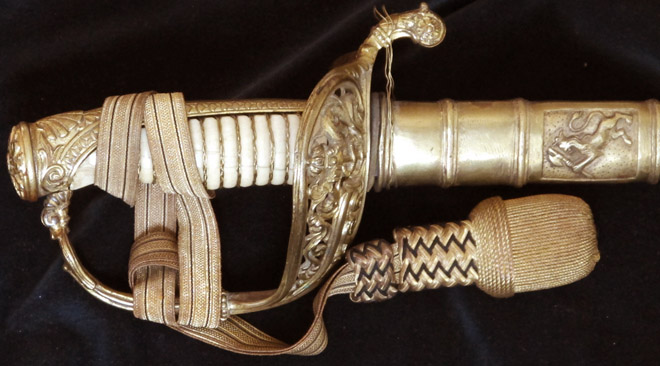 leather scabbard with brass mounting. I don't have the scabbard, only the top mounting. There is little information on where these were produced, but probably several places over the years. There is no maker's stamp on this saber.