M1824 Officer's saber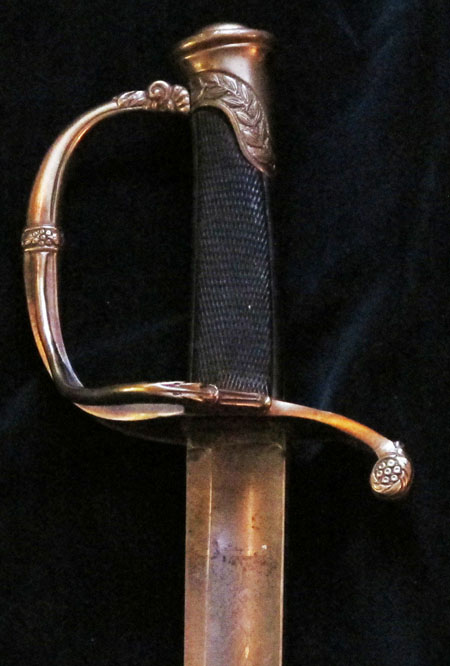 This is one of the more common Norwegian officer's sabers from the early 1800's. The design seems rather French inspired and similar sabers were in use by officers around Europe and in the US. The Norwegian version was mainly produced at Solingen, Germany. Gunsmith Gierstad in Kristiania (Oslo) attempted to make it, but his prices were on the high side and the blades on the low side. These are very attractive today. There were also made sabers of this kind destined for Norway other places in Germany and also in France.
The Solingen version has a richly etched blade with the inscription "KONNING" (king) on the front and "FÆDRELAND"  on the rear side of the blade. Some of the other have no etchings at all.