M1701 Soldatkorde
The first weapon in the Danish/Norwegian army to have a model year is the M1701 soldatkorde. The only slight problem with this is that although you find that most of the M1701 with original blades have F4 mirror monogram engraved, you also find some with C5 – and he died in 1699. The sword must therefor be older than the model year.

The top one on the picture has a replacement blade without the F4 mirror monogram. The blade is slightly longer and narrower, the workmanship nowhere as nice and these are the ones one usually find. The bottom one is a beauty! Untouched and with the original scabbard. This one was found in a wall of an old house that was been torn down at Rødberg – some 200 km west of Oslo. God knows how long it had been there and when I got it the scabbard was completely stuck to the blade. It was impossible to determine if it was an original or a replacement blade and in what condition it was in. After about a week of carefully massaging the scabbard while watching the telly, suddenly it was loose. There is a little surface rust on the blade – almost perfect!

The scabbard is extremely rare. I have actually not heard of another one existing. It is also rather special, click the picture to get a better look at it.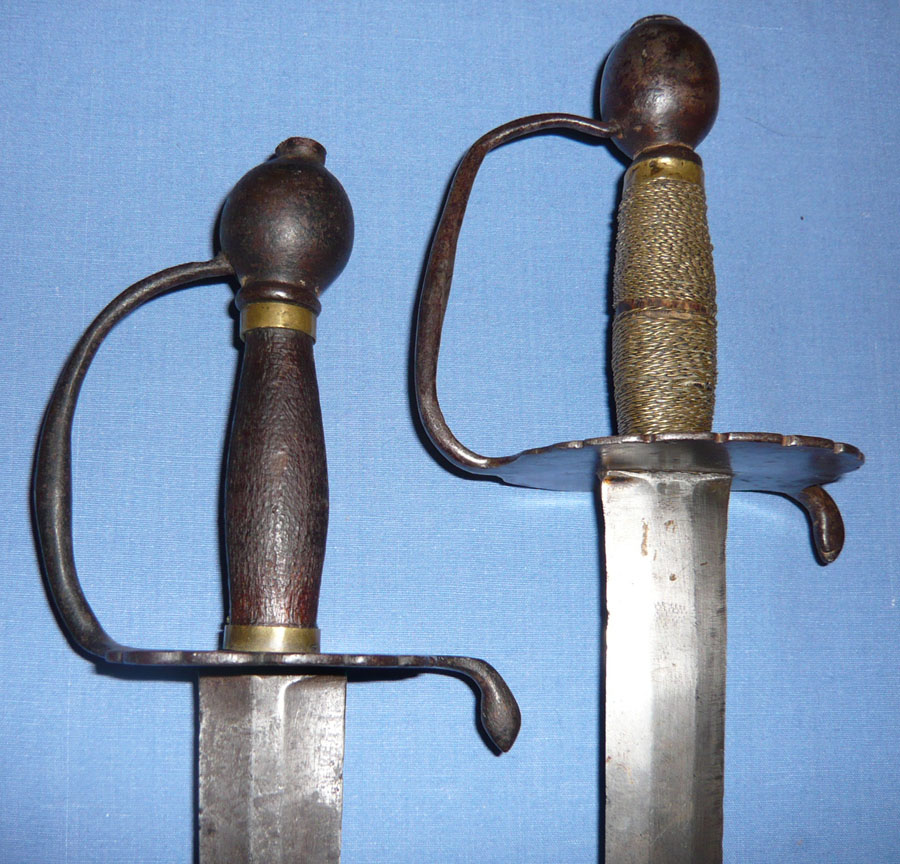 Usually I don't speak too kindly of the Swedes, but their M1685 soldatkorde (the worlds first really mass produced weapon – I believe more than 300 000(!) were made) really is a beauty compared to the Danish/Norwegian M1701. The M1701 are still very popular and tend to be more expensive than the Swedish one. The one to the left has the original blade, the other one a somewhat inferior replacement blade.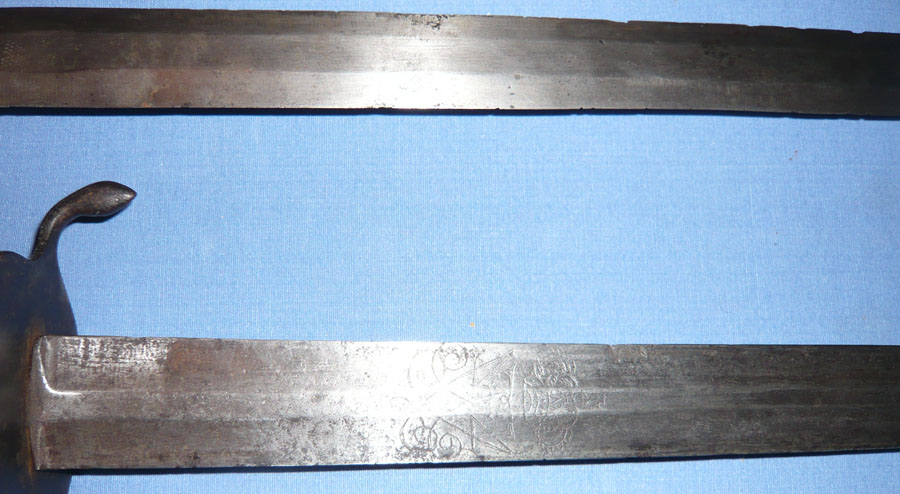 You just might be able to make out the F4 mirror monogram on the blade at the bottom.