M1734 Dragonpallask
This big, beautiful sword is in immaculate condition. It had never been touched, tried restored, polished or even cleaned properly.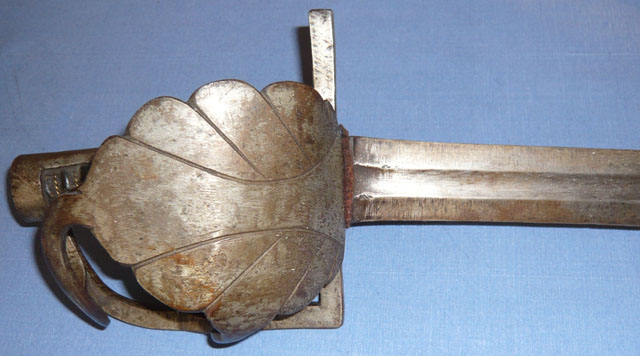 The file marks on the blade from the time of production are all there. The basket still has a covering of tin to protect against rust and even the original little piece of cloth between grip and blade is there (see pic 2), the colour being somewhat faded.
Swords almost 200 y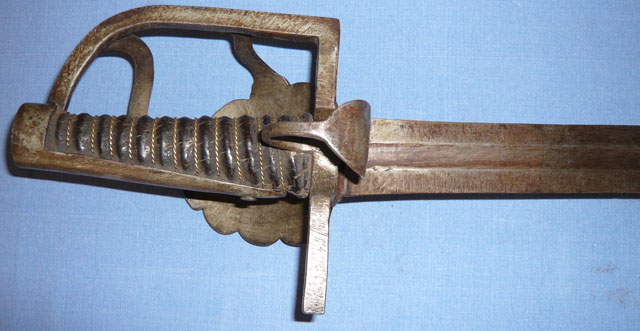 ears old in untouched, pristine condition is nothing one stumbles over every now and again and they most often demand a horrendous price.
The M1734 came with a number of different blades, some marked  with the year 1734 and C6 in mirror monogram, some not. There are no markings on this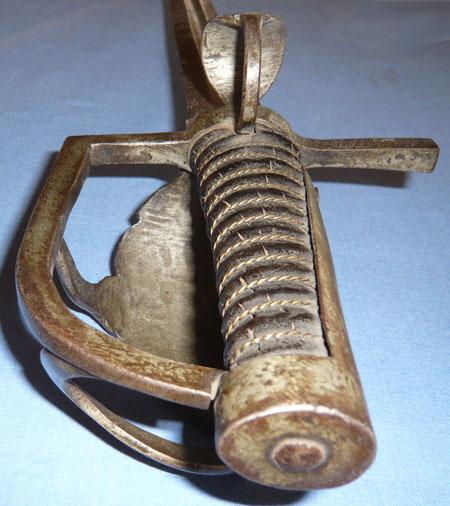 blade. To complicate things more, the grips also varied in size and design. I have seen one where the shell only is about half the size of this one. The will always be a degree of uncertainty if a M1734 really is a M1734 if it is one of those that has an unmarked blade.
The bottom picture shows a section of the blade. I can remember haven seen only two swords from the 18. century in this condition, but then again – my memory is pretty bad.