M1834/46 flankør & studser pistol

The M1834 pistols are almost identical to the M1831, even the markings are identical. But it was said to be an improved and better pistol – and a much more difficult getting hold of. None are known in the original flintlock and they were produced from 1835 to 1842, were they ever even supplied as flintlocks?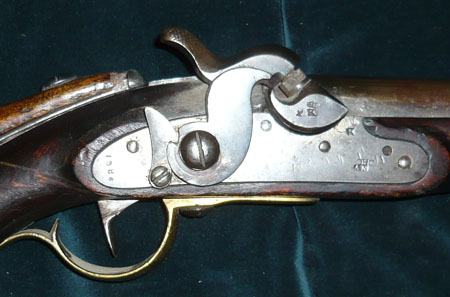 The lock-plate is rounded in the rear and the pistol was delivered with the barrel stained in chocolate coloured brown. These are the only noticeable differences from the M1831 – and the fact that there only was produced some 392 pairs of them.