M1751 F5 flintlock pistol

This is one of the nicest Danish pistols and also the last with the lavish carving of the stock. There were possibly produced some 12 000 of this pistol at Kronborg in Denmark with barrels supplied from Liege. The barrel starts out as octagonal in the rear, round by the muzzle. The M1751 is slightly smaller than the M1740 and M1772, being 48.5 cm long. The ramrod is of wood with a brass ending.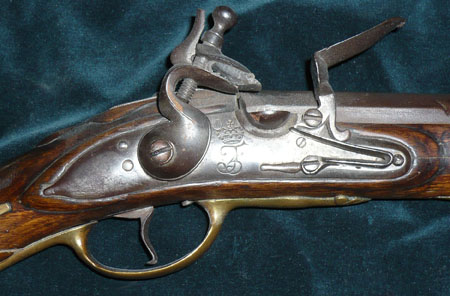 It is very easy to identify, as it had a very distinct F5 (Fredrik V) on the middle of the lock plate. The last batch made of this pistol after 1757, came without the beautiful carvings and in 1798 these weird Danes chopped most of them down to 45 cm and plugged the hole for the ramrod. A full length original M1751 is not easy to find, even with the cracked stock. Even the shortened one tend to be difficult.