The rapier

These slender, sharply pointed sword for thrusting attacks are usually seriously beautiful and well made weapons for the wealthy, the officers and the nobility. The rapier came in to fashion in the second half of the 1500s and were in use throughout the 1600s.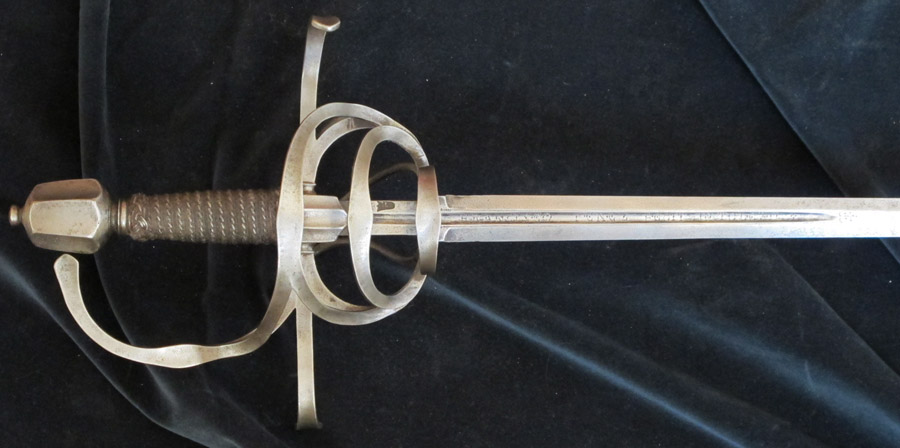 This rapier is probably from the mid 1600s. The blade is one of the, at the time, famous Toledo blades. This was probably imported to Germany by a German sword-smith that made the hilt. It really is a wonderful piece in a fantastic condition. You can see the Toledo inscription on the picture by clicking it.

This rapier is a little earlier, probably from just after the turn of the century 1500/1600. It it also most probably of German origin, but in no way holds the same fabulous quality of the one above, it is still very nice though. The hilt is of the more traditional type.
Read more about the rapier at Wikipedia. You get lager pictures by clicking them.