M1802 Artillery sword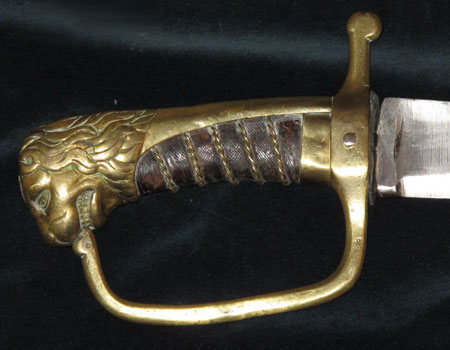 Lovely swords with the huge and heavy hilts from the M1777 Faskinkniv. The really strange thing with this sword is that I have four of them – and all with very different blades. The one on the picture at the top of the page seems to have the same huge and heavy blade that I have om my M1776 Hussar saber, possibly the Hungarian Hussar blade from Solingen from 1792. That fits rather well with the Artillery saber being a M1802.
According to Kay Nielsen: Danske Bankvåben, the blades with scabbards were delivered to the arsenal for mounting of the hilts over an eleven year period. This might explain some of the difference in the blades. He also mentions different types of scabbard, but not the one on the picture.
The blades, from the top. The possible Hussar blade from Solingen with fuller all the way to the tip. #2 A blade with a steeper curve by the tip and fuller stopping some 13 cm from the tip. #3 A blade very like #2, but with an even shorter fuller and not that steep curve. #4 A more rounded blade with no fuller at all. Was this a result of the Danes nation going bankrupt? PIGS!